BIOGRAPHY
Laxmaiah Manchikanti, M.D.
Chairman of the Board and Chief Executive Officer, ASIPP and SIPMS
Clinical Professor of Anesthesiology and Perioperative Medicine, University of Louisville, Louisville, KY
Professor of Anesthesiology –Research, Department of Anesthesiology, School of Medicine, LUS Health Sciences Center, Shreveport, LA
Co-Director, Pain Management Centers of America.
Medical Director, Pain Management Centers of Paducah, Paducah, KY, the Ambulatory Surgery Center, Paducah KY; and Pain Management Center of Marion and Pain Care Surgery, Marion, IL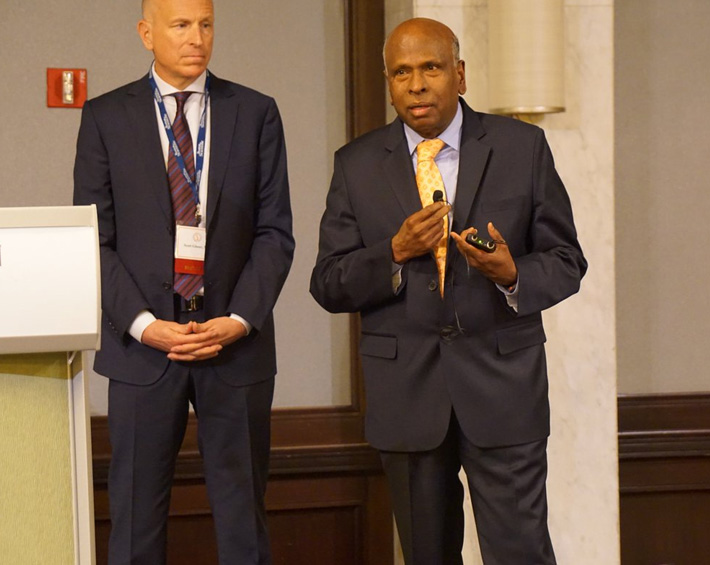 He also served as a member on the Murray State University Board of Regents, Kentucky Board of Medical Licensure (KBML), Medicare Carrier Advisory Committee (MCAC), American Medical Association (AMA) House of Delegates, and the Carrier Advisory Committee (CAC) of the National Government Services. Through his work with various organizations, Manchikanti has been instrumental in the preservation of Interventional Pain Management through specialty designation, mandatory Carrier Advisory Committee (CAC) representation, reimbursement, and the passage of NASPER. Manchikanti has testified before Congress on various occasions as an expert witness on controlled substance management and interventional pain management.
Dr. Manchikanti has published over 580 publications and serves on several editorial boards. Dr. Manchikanti is also the editor of 12 books designed for interventionalists:
Interventional Pain Management: Low Back Pain - Diagnosis and Treatment. 2002
Interventional Pain Management: Documentation, Coding, Billing - A Practical Guide for Physicians and ASCs. 2002
Principles of Documentation, Billing, Coding & Practice Management for the Interventional Pain Professional. 2004
Interventional Techniques in Chronic Spinal Pain. 2008
Interventional Techniques in Chronic Non-Spinal Pain. 2009
Foundations of Pain Medicine and Interventional Pain Management: A Comprehensive Review. 2011
Clinical Aspects of Pain Medicine and Interventional Pain Management: A Comprehensive Review. 2011
Pain Medicine & Interventional Pain Management Board Review Self-Assessment. 2011
Essentials of Practice Management: Billing, Coding, and Compliance in Interventional Pain Management. 2012
ICD-10-CM for Interventional Pain Management: A Practical Guide. 2016
Essentials of Interventional Techniques in Managing Chronic Spinal Pain. 2017
Essentials of Regenerative Medicine in Interventional Pain Management. 2019