PAMPATI FAMILY
Pampati Pedda Hanumanthu was well known in Chandur, district Nalgonda, Telangana state.He was a businessman and agriculturalist who always believed education was the key to the future.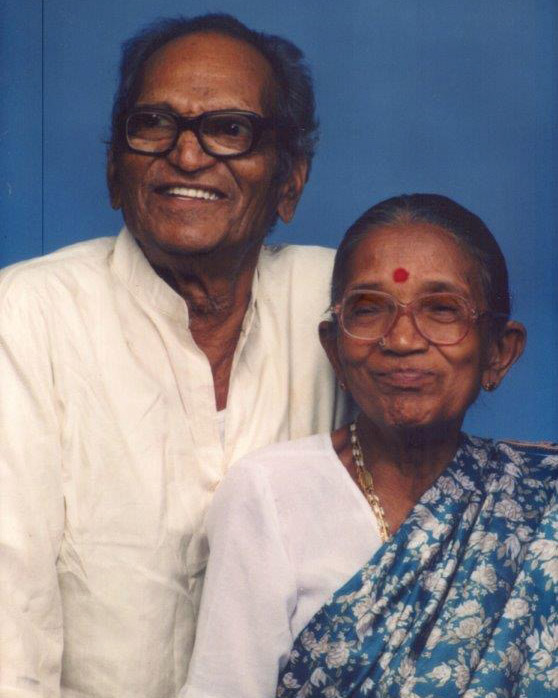 Pampati Manikyamma was a homemaker who was dedicated to taking care of her family. Together, they worked hard to ensure their five sons and two daughters had a life full of opportunities.

Their children are Pampati Balaji, retired executive engineer (wife Smt. Vijaya); Pampati Madhusudhan, retired principal (wife Smt. Prameela); Pampati Yadagiri, retired executive engineer (wife Smt. Puspha); Pampati Bhaskar (wife Smt. Shoba); Chandrakala,BSc (husband Dr. Laxmaiah Manchikanti); Suryakala, SSc (husband Jagthaiah Garlapati, Pharmacist);Pampati Vidyasagar, Statistician (wife Smt. Sharada).

The eldest son, Pampati Balaji, ensured that all of his siblings received an education.Collectively, Pampati Pedda Hanumanthu and Manikyamma were blessed with 22 grandchildren and 19 great grandchildren. The grandchildren are Shantha, Sriram, Sharada, Srikanth, Srinivas, Sreedhar, Shyamala, Shashidhar, Shirisha, Shilpa, Sandeep, Sairam, Sindhu, Sharavan, Anupama, Sunil, Kavita,Anitha, Arun, Akila, Sneha, and Sanjana.

Pampati Pedda Hanumanthu died on December 24, 2001 and Pampati Manikyamma died on August 8, 2002. In their memory, family members built four classrooms and one auditorium at their childhood school. The school also celebrates sports week from August 8th to 15th in their honor.We are very proud of Chandrakala & Laxmaiah Manchikanti for their social work and charity work in America and India.