MANCHIKANTI GOPAMMA MEMORIAL CHARITABLE TRUST (USA) & MANCHIKANTI EDUCATIONAL CHARITABLE TRUST (INDIA)
Our vision is to aspire and maintain a strong commitment to excellence through innovation, obligation, and ethical behavior in order to meeting the changing needs of society.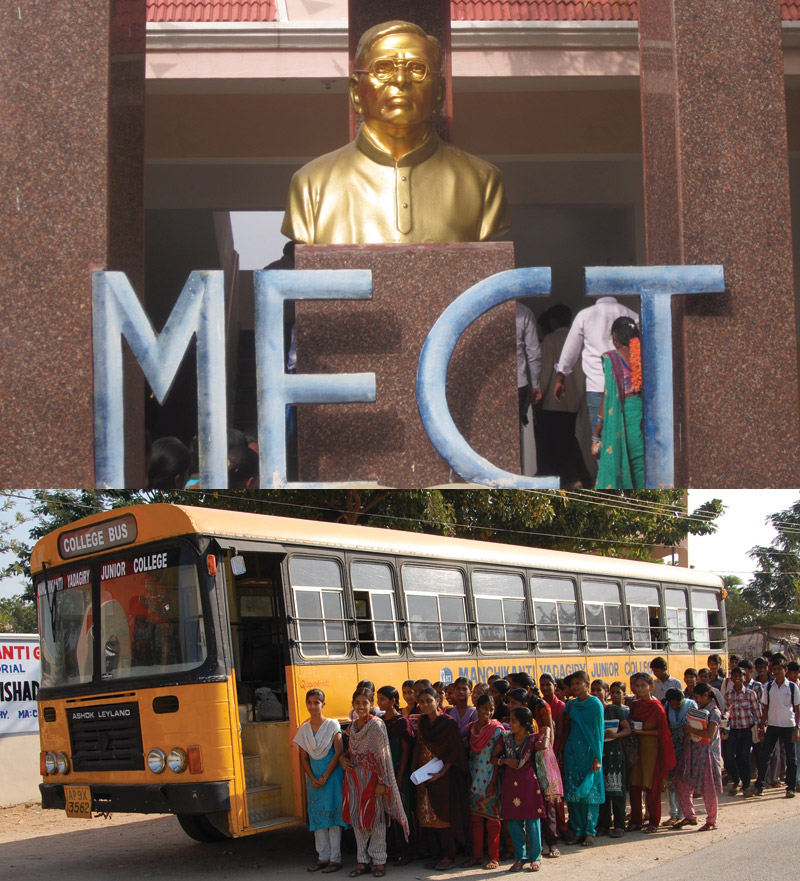 The Manchikanti Gopamma Memorial Charitable Trust (USA) was established in the United States in 1999 by Dr. Laxmaiah Manchikanti to honor the memory of his beloved grandmother, Manchikanti Gopamma.

The goals of this trust are to provide assistance in education and charitable activities. As a continuation of the Manchikanti Gopamma Memorial Charitable Trust, the Manchikanti Educational and Charitable Trust (India) was established in India in 2001 to fulfi ll the family dreams of Manchikanti Gopamma, Manchikanti Yadagiry, and Manchikanti Laxamamma, along with the aspirations of Laxmaiah and Chandrakala Manchikanti. The dream is to contribute to the development of the Bodangparthy village in modern India in part with other institutions, securing its place as a national icon.

The MGM Charitable Trust provides support for educational activities with its sponsorship of the McCracken County High School Library, for facilities at Murray State University, with scholarships to students, and other educational activities in the United States. The Manchikanti Educational Charitable Trust (MECT) has initiated the building of primary and of high schools, which opened in 2003. These were the fi rst schools built in the Bodangparthy village by the MGM Trust.

The Manchikanti Gopamma Memorial Mandal Primary School and the Manchikanti Gopamma Memorial Zilla Parishad High School were both named after Manchikanti Gopamma.


Prior to opening the schools, children in Bodangparthy only had the opportunity to attend school in town up to the fi fth grade. The schools were attended by only 155 students and had just fi ve teachers. In 2019, the enrollment for both schools increased to 769 and have teaching and non-teaching staff totaling 44.

More recently, a pre-primary school was established to honor Laxmamma Manchikanti. The school prepares preschool children to be successful when they enter primary school. The pre-primary school provides education to 100 kindergarten-age children who are educated by six teachers and four non-teaching staff. Manchikanti Yadagiry Junior College, established in honor of Dr. Manchikanti Laxmaiah's father, opened in 2008. A Junior College in India is the equivalent to the middle and high schools in the United States. The Junior College, with 100 percent support of the trust, has 367 students enrolled this year with 24 faculty and non-teaching staff . The college is located on 3.5 acres of land inside a 23,000 square foot building and has 12 classrooms and fi ve labs: Botany, Chemistry, Computer, Physics and Zoology.

Additional facilities have been provided including a supply of drinking water for the town, and an auditorium named in the memory of Dr. Manchikanti's late nephew Aloknath. All four schools have buildings that total 50,000 square feet, which include nearly 50 classrooms and are located on seven acres of land. Students also have access to a dining hall, playgrounds and various other facilities. Total student enrollment for all schools is nearly 1,300 and the total number of teachers and non-teaching staff is over 70. The high school and primary school receive government support with funds supplemented by MECT. The pre-primary or kindergarten school is fully funded by MECT as is the Manchikanti Yadagiry Junior College.